AD
The new documentary from Ken Burns
"Foreign Dispatches from Korea"
Covers writings from westerners living in Korea between 1855 and 1930
Narrated by Sean Connery
PANELIST
Stanley Crocker, dietician
MAIN TOPIC
Don't Kill Yourself Slowly
NEWS AND STUFF
Dokdo Madness
Dokdo Golf Course Flag

Seoul's choice: Busan or Takeshima « AMPONTAN
Yes, But Really, Who Among Us Hasn't Beaten a Pheasant to Death with a Hammer and Flung It at the Japanese Embassy?
Oh, the irony. They're killing "Korean Pheasants."
BBC NEWS | Asia-Pacific | Island row hits Japanese condoms
Mongdori's Message Boards :: Korea Life Forum :: Dokdo Death Metal
South Korean government to build hotel on Liancourt Rocks. (B in J)
[NEWS ANALYSIS] Making Dokdo more 'habitable'?
Top officials from the government and the ruling Grand National Party over the weekend announced a project to make the Dokdo islets "habitable," as part of efforts to resist Japan's latest sovereignty claim. But the…
Koreans are protesting in Tsushima right now
Reverend Moon Sun-myung Injured in Helicopter Crash (ROK Drop)
Privatizing of Korean Utilities May Be Scrapped (ROK Drop)
Meanwhile, in Vietnam (KB)
11 South Koreans have been arrested in Vietnam for running an illegal mail-order bride operation.
Seoul may halt Gaeseong tours
The government will consider suspending tours to the North Korean city of Gaeseong if the safety of tourists is not guaranteed, Cheong Wa Dae said yesterday. It will also push for prompt implementation of an inter-Korea…
THINGS THAT MAKE YOU GO WHAA?
Fan Death — Urban Myth? (Marmot)
The annual Fan Death Debate in the Korean media
Dog Meat 'Debate' Heats Up? (Marmot)
Seoul City is conducting sanitation inspections of dog meat restaurants, leading to fears in some circles that the inspections represent a first step in the eventual legalization of dog meat.
Lonely Planet Makes Seoul Look Bad, City Asks for Corrections
Dirty Japs Make Fun of Korean Hairdos! (Marmot)
A netizen at Media Daum posts that a Japanese TV morning program made fun of Korea's now popular "mushroom hairdo."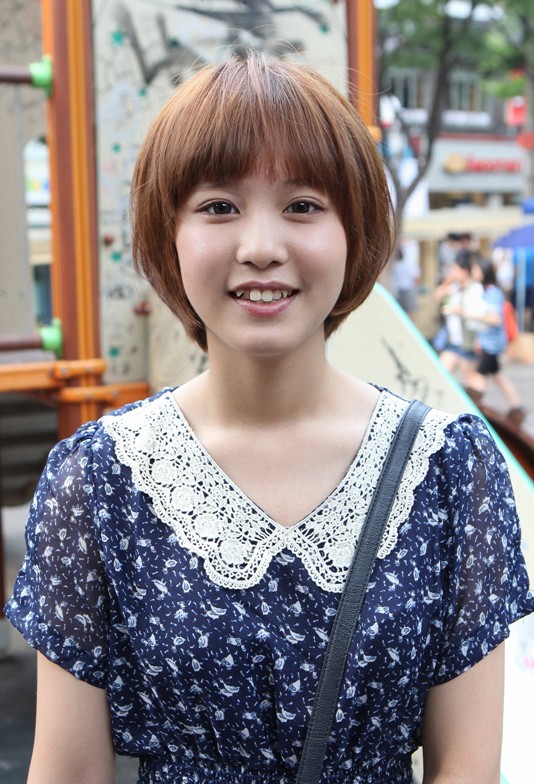 Galbijim.com » Blog Archive » Putting the screws on netizens
Seoul, July 22 (Yonhap) – South Korea's communications regulatory body said Tuesday it plans to widen the range of Internet Web sites that require user identification prior to posting responses on news and other online content.
The Korea Communications Commission (KCC) said it plans to compel Web sites with daily traffic of more than 100,000 visitors to implement the system as part of a comprehensive scheme aimed at strengthening protection of private information.
Currently, news-related Web sites with more than 200,000 visitors per day and general portals such as Naver.com with over 300,000 daily visitors have introduced the system to prevent users from posting defamatory comments on blogs and news content.
The measure, which the KCC plans to implement by the end of the year following legal and administrative procedures, will effectively enforce online gaming sites and other entertainment-related pages to follow suit with more popular news and general portal operators, such as Naver and Daum, that are currently complying with the system.
It also plans to amend related laws to require peer-to-peer file- sharing Web site operators to closely monitor illegal trading of copyrighted material and punish portal operators that do not immediately respond to reported victims of defamation through online comments.
Korean government mulling over scraping WIPI altogether (Web 2.0 Asia)
What % of your front page content is news? (Web 2.0 Asia)
The other day, a senator from Korea's ruling Hannara Party proposed a law that can at best be described as "weird".
According to the proposed "Internet Newspaper Law", if over 50% of a given website's front page content is found to be of journalistic nature, the website will be classified as "an internet newspaper site" and will have to follow relevant laws that are currently enforced on traditional media companies. On the other hand (I think this is even funnier), according to the proposal, if less than 50% of a website's front page content is of journalistic nature, then the website is defined as a "non-news site", and such a site cannot undertake any media activities such as reporting news or making commentaries.
Another Interesting One from the NYT: Korean Juries (Marmot)
Changes in U.S. Background Check Requirement
Foreign Residents to Teacher English (KT)
The government is seeking to recruit English speaking volunteers from among foreign nationals living here to assist in English education programs for elementary Korean students in rural areas during the summer and winter vacations.
It is hoped that members of the families of U.S. soldiers and foreign diplomats will participate in the program, the Ministry of Education, Science and Technology said Wednesday.
[…]
Although it will not be pay-based work, Lee expects that many native English speakers will join the program as a way to contribute to the local community.
They will co-teach English classes with Korean teachers.
[…]
The education ministry is in discussion with U.S. army camps, expatriate communities and people from multi-national families for the recruitment of the volunteers.
Those interested in joining the program can apply through local educational offices. No special qualification is required but applicants cannot be illegal migrants or those on tourist visas.
Mobile Woes Over for Foreigners (Kim Min-Jung at The Korea Times)
Gone are the days when one needs to be accompanied by a Korean to activate a mobile phone. One need no longer worry about what's in the fine print nor how to benefit from the most cost-efficient cell phone plans available in the Korean market.
Furthermore, unlike other telecommunication providers, foreign customers are not required to provide a deposit nor submit credit card information to activate their cell phone plan. Instead, LG Telecom has a much lower activation fee and only asks for one's alien registration card and Korean bank account information.
When one visits the Seoul Global Center, I will do everything I can to ensure peace of mind when setting up a cell phone plan for new users.
Cafe for Women with Western "Butlers" in Tokyo (CNN)
TIME WASTERS OF THE WEEK
A Sparkling Journey, Indeed (Marmot)
A promotional video produced by the Korea Tourism Organization has apparently won a prize at the 12th International Festival of Tourism and Ecology Films that took place in Romania.
Filmfest offers a summer haven for indie fans
Sultry summer days drive people to seek shelter. Getting a comfy seat at an air-conditioned movie theater is a fine ch…
Dr. Horrible's Sing-Along Blog
Best Dinner Party Jewelry: Finger Food Rings
The Vice Guide to North Korea Featured on CNN (ROK Drop)
PLUGS
**Donations**
Ex-Pat Living (The Korea Herald)
SEOUL Magazine
ZenKimchi.com
KOTESOL
NEXT WEEK
Topic: To Korea and Back
Panelist: Jean Francois-Marcoux
MUSIC CREDITS
Main Theme and Teaching Tips — Ben McPherson – "2wksnyc"
News — satya – "Silk Route Album Mix"
Things That Make You Go Whaa? — cjacks – "Candyland"
Time Wasters of the Week — EV Boys – "Kickin' It in Geumchon"
DJ Topshelf
High Alert Status
The Eternal
Tripudio
Victor Stellar
Bit Rationale
DiWikidDjDUnity
Father Rock
Scottish Guitar Quartet
Deyo
cat-o-nine-tails
Postmark Twain
Tanya Witt
Uma Floresta
Kathy Reynolds
Seraphic Panoply
Sundown Caffeine
Tea Leaves